Partnership confirming MOIC relationship with the Polish Society of Clinical Pharmacy
---
Autor: Opublikowano: 15 grudnia, 2020, 21:43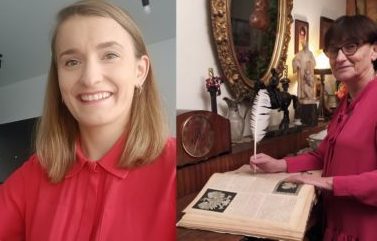 PTFK oraz MOIC podpisało porozumienie dotyczące współpracy !

Mamy nadzieję, że doświadczenie naszych parterów z Irlandii Północnej pomoże nam w budowaniu portfolio umiejętności klinicznych na gruncie krajowym.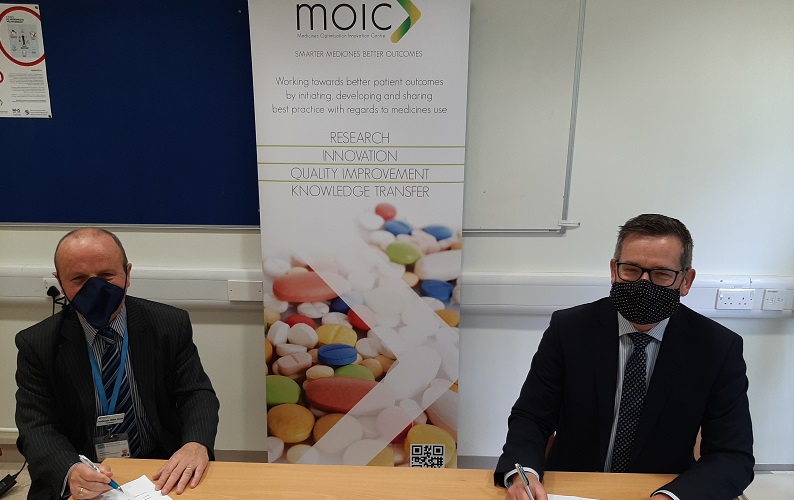 The Medicines Optimisation Centre and Northern Health and Social Care Trust have signed a Memorandum of Understanding with the Polish Society of Clinical Pharmacy in order to share learning and drive Pharmacy services throughout Europe.
Memorandum of understanding (MOU or MoU) is an agreement between two or more parties outlined in a formal document. It is not legally binding but signals the willingness of the parties to move forward together.
Northern Ireland is leading the way in pharmacy in Europe and The Medicines Optimisation Innovation Centre is recognised as a driving force in Europe and globally in medicines optimisation, forming strategic partnerships within health and medicine.
Seamus O'Reilly Medical Director Northern Health and Social Care Trust
"This MOU is a symbol of the level of collaboration between the countries and is a mutual agreement that we will work together to improve medicines safety and medicines optimisation in Europe. It is an opportunity to learn from each other and bring those benefits directly to our patients here in the Northern Health and Social Care Trust"